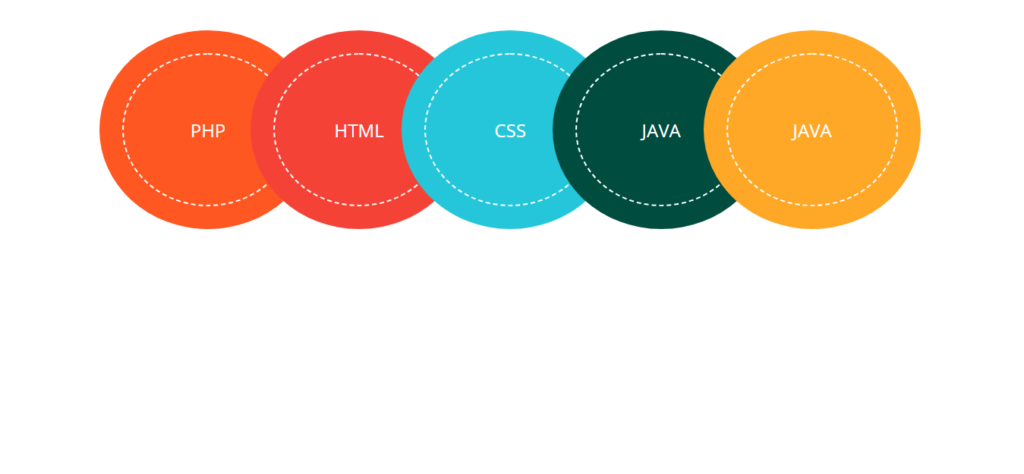 Circular shapes form great designs in the websites. The best thing is that it is evergreen design as it displays information in the compact and attractive manner.
In this tutorial, the design that you will learn today could be used in displaying the features, services, or any other information. The design is created using HTML, minimal CSS, and aione-framework.
As per the layout of HTML, every circle lies in a column and classes are assigned to give color, shape and alignment. The columns are given margin value in negative which creates the overlap. Further, a border is applied to aione-circle which is of white colored dashes. The design is repeated for five to create five circles.
Apply your creativity to make the final design look more fabulous.